Golfing
Salmon Run Golf Course is located 3.5 miles inland from the beautiful Brookings Harbor.  The golf retreat like 18 hole golf course surrounded by the nature with challenging courses along Chetco River.  The Del Norte Golf course is located 25 miles north of Brookings, Cedar Bend Golf Course is located 35 miles south of Brookings.
Hiking
Redwood Nature Trail – 2.5 mile loop
The Redwood Nature trail is located in the Siskiyou National Forest 8 miles inside the Oregon state line.  The trail winds through the Redwoods and Douglas-Firs near Loeb State Park.  Find the Redwood Nature Trail by turn east on Constitution Way from HWY 101 on the north side of the Chetco River Bridge in brookings Oregon.  Continue onto North Bank Chetco river Road for 7.5 miles.  .5 miles past the Loeb State Park entrance by the pullout at the Redwood Nature Trail trailhead.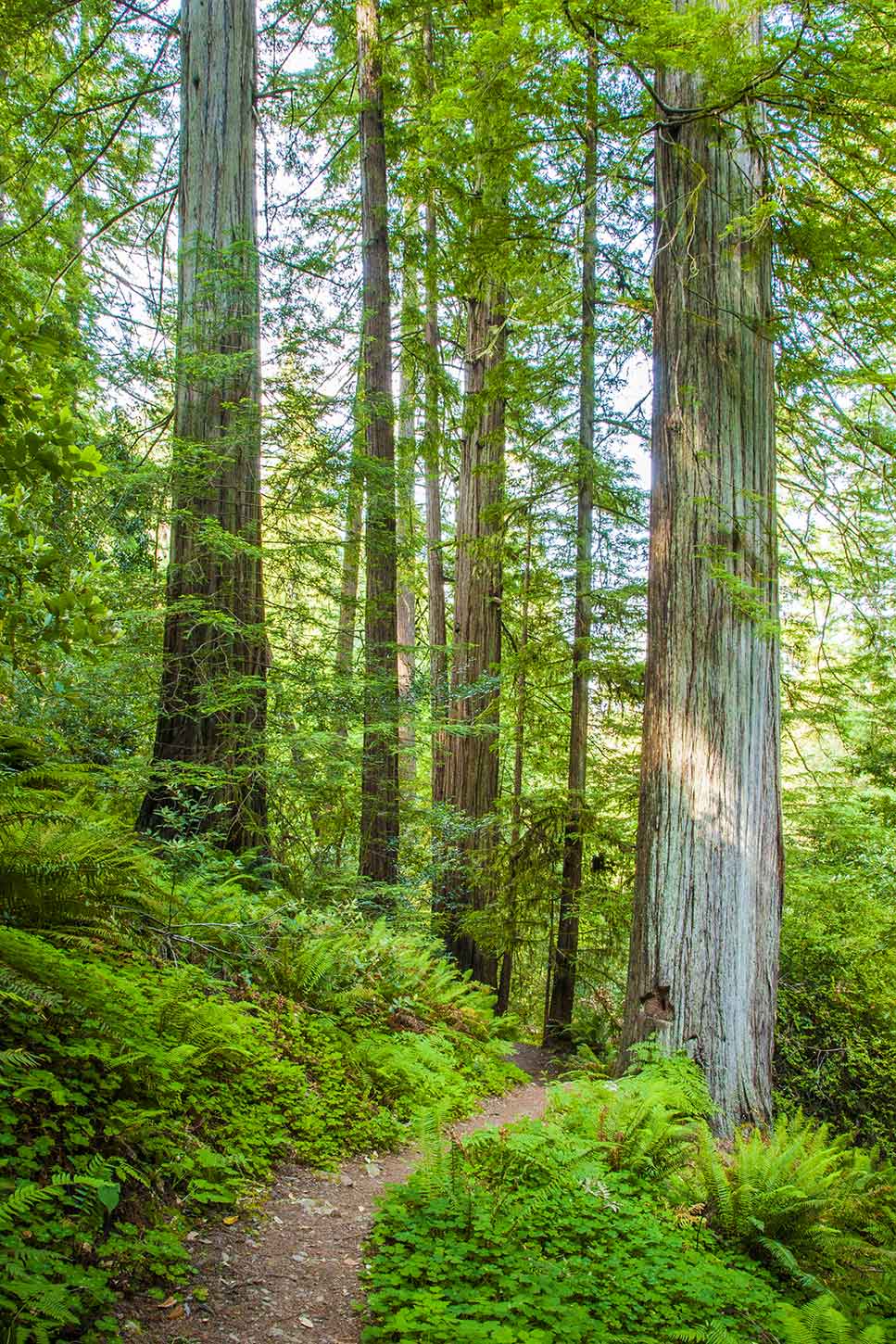 The Alfred E Loeb State Park Nature Trail connects to the Redwood Nature Trail.  The trail runs along the Chetco River with foot bridges, ferns, myrtlewoods and camping at the Loeb State Park.
The Babyfoot Lake trail is available from May-November.  Babyfoot Lake sets in a glacial cirque surrounded by trees including the Port Orford Cedar and Brewer's Spruce.
Located in the Siskiyou National Forest.  Follow the old mining road to the eastern ridges of Vulcan Peak, then down into the Chetco Lake Basin.  (Northwest Forest Pass req). Pet friendly.
The Samuel H. Boardman State Scenic Corridor Trail is forested, rugged, steep coastline, small sand beaches, sitka spruce trees, arch rock, and natural bridges.  This dog friendly trail includes prairies, vistas, giant forests, sea stacks,
and more
…
Harris Beach Trail – 1.4 miles
Harris Beach State Trail is located at the north end of Brookings. Brochure…
Bombsite Trail – 2 miles round trip
The bombsite trail leads you to the area where one of four Japanese bombs dropped by airplain on the United States during WWII.  Take the South Bank Road (Road 808) to the Mt. Emily Road (Forest Service Road 1205).  The trail is off 1205 after the spur road 260.